During the third semester at the fashion academy, we had to create a own fabric print.
I made a bone print.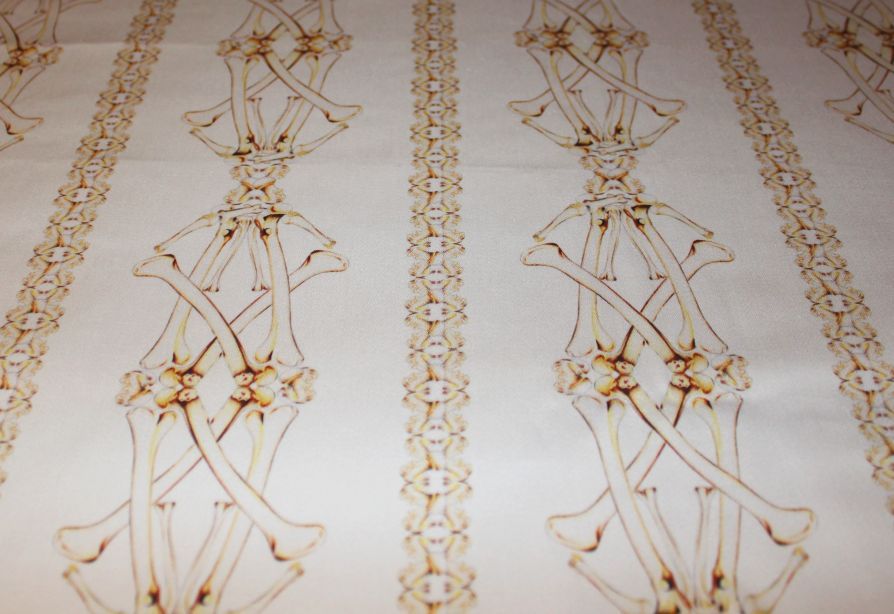 This is the printed fabric and it's thick and has a lovely feeling on the skin <3
I really hope, we can cooperate with this printfactory again!
So this is the finished dress, made out of my first own printed fabric.
I added some leather parts and also a lace-net fabric, which reminds me on the inner structures of bones.
(´∀`)
Thanks a lot for reading <3