Oh well.
A long time I tried to resist printed tights, but the tights from
hit my weak point!
I really like their print-designs for their tights!
They are very pretty and available in different sizes~
I ordered them on 11. July and received them on the 13. July! So it was very very quick.
(ヘ。ヘ)
The contact was very nice and quick too!
So here is my picture: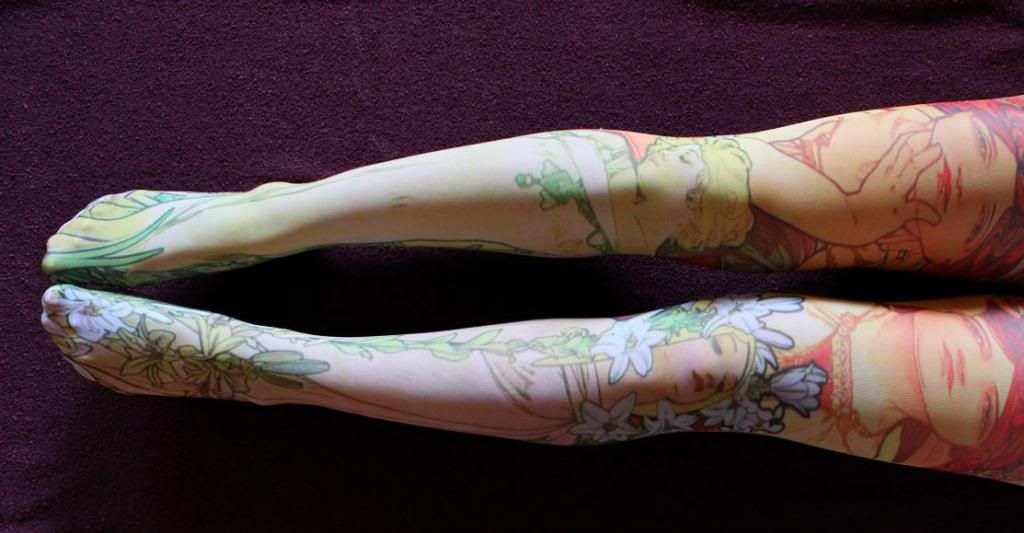 Mucha-Garden
I am 1,63m and they fit very nice. Also the material is very soft.
<3
I am not sure how to coord them, but I am sure, I will find something nice soon!
Otherwise, I will make something matching to them
What do you think about printed tights?
Do you coord them with other printed things or do you prefer solid-colored outfits with them?