During my fashion drawing lessons
(it's not really fashion illustration)
, we had to create a very small menswear collection.
I chose the "Asia" topic, which was very interesting.
Unfortunately, I had fallen in love with the tailcoat, I designed. So I had to create it in real, as a finished garment.
It took 2 days to finish the pattern, since I am not used to make patterns for men.
(need more practice...)
ಠ_ಠ
The sewing time was splitted in some days, I can't really tell how long.
¯\_(ツ)_/¯
This is the result: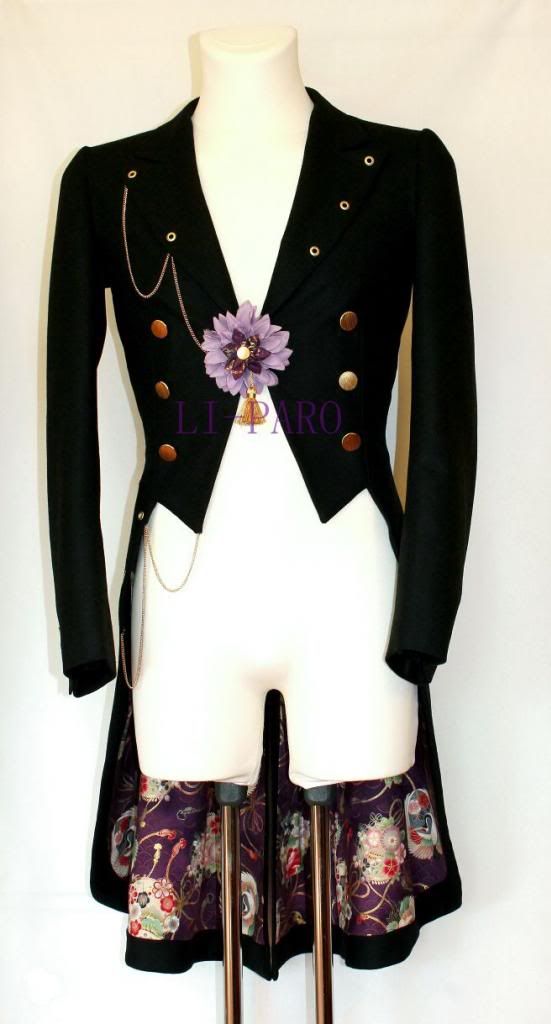 I made it for my boyfriend.
(lucky guy, huh?)
Next saturday we will do the fashion-shooting for it!
I am so excited!
The best thing about this tailcoat -> I have some fabric left, of this awesome asia fabric. That means I can make something for myself too! O(≧▽≦)O
Thank you so much for reading, I hope you like my work! (★^O^★)