The last days I tried my best to sew at least one thing!
I bought some weeks ago a super nice apple fabric and used some of it!
Like I said before, I am working on filling up my wardrobe again
(since I lost a lot of weight... the most clothes don't fit anymore..)
Before I am cleaning my closet, I want to fill it up
(I can't live without lolita (;へ:))
Some years ago, I was wearing my lolita dresses nearly every day... it would be great if I can go back to this point again, because I am missing all the ruffles and everything!
This is my new apple dress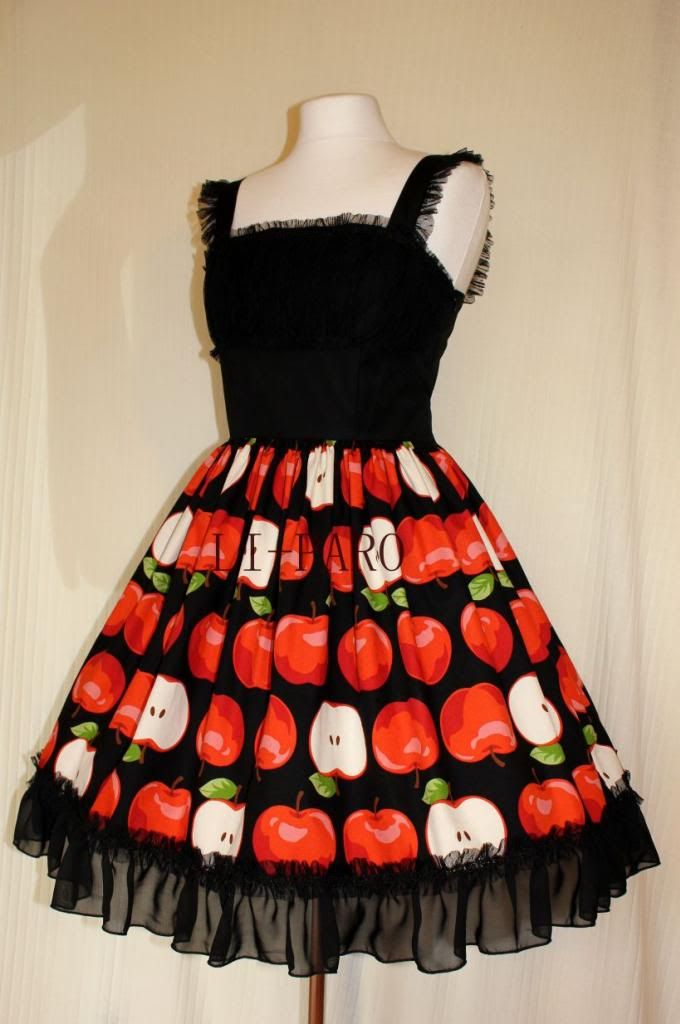 Detail of the tulle at the top
After I finished it, I realized that I need more dark dresses!
Next time, I am planning a black rose dress!
Also I did some new necklaces. I uploaded some of them on dunkelsuess, please take a look
☆*・゜゚・*\(^O^)/*・゜゚・*☆