I had some busy weeks the last time.
We had to do a fashionshooting at the fashion academy and it was very great!
(Pictures will follow soon)
Unfortunately, after we finished the shooting, I developed a sinusitis.
(;¬_¬)
So I was not able to go to academy and to do anything.
But, now I am healthy again! \(T∇T)/ That means, I am able to sew again.
Like I said, I want to finish at least one garment per week. It's not very easy, but I am trying my best.
My newest pieces
A circus-alice-print skirt!
After I finished that skirt, I realized that I have nothing matching to it.
So I made a cardigan out of a brown jersey fabric (´ω`★)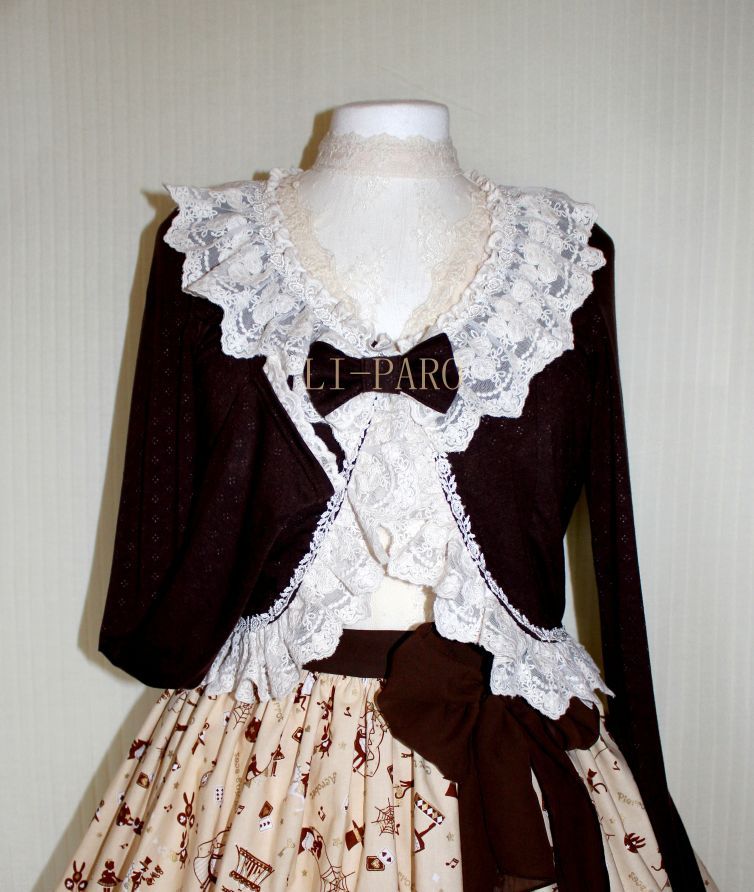 Now I need to buy a pair of brown shoes. (ノ´ー`)ノ