Hello!
A new semester started!
It's better than before and I really enjoy to visit my academy, since everything is so interesting!
We are also learning how to knit!
(The last weeks I made a scarf, maybe I will show a photo of it the next time (*´・v・))
Today, I wanted to show you one of my latest outfits
The topic: KITTY
(It's an outfit from last monday... (*゚⚙͠ ∀ ⚙͠)ノ

I am laaate~~~

)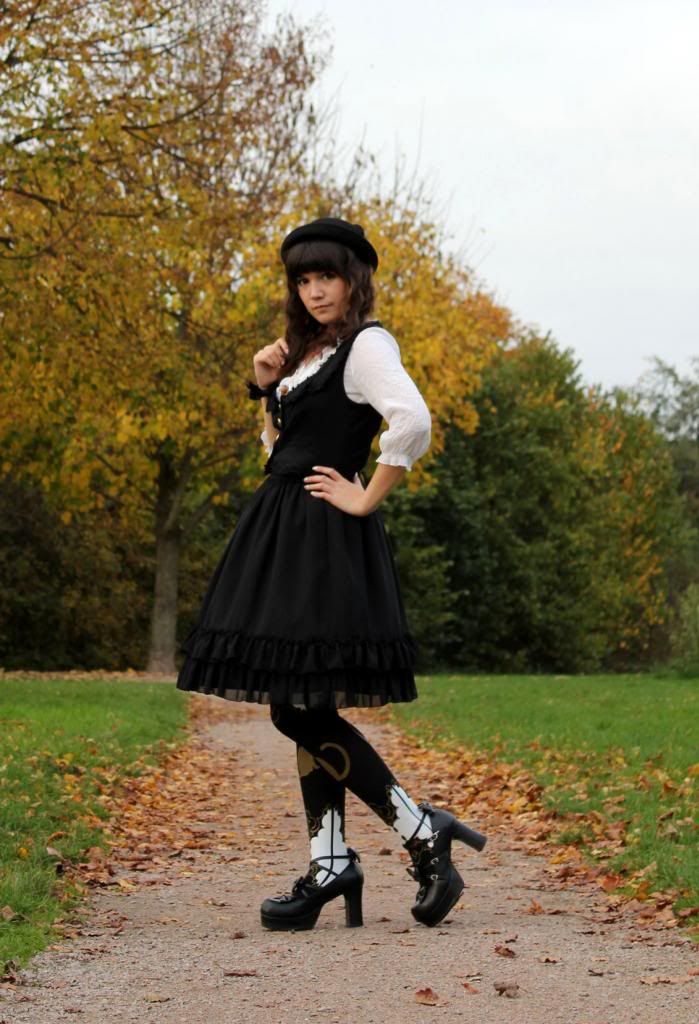 I am wearing tights with kitties on it and also I am wearing a hat with kitty-ears! (。・`ω´・。)
And now, I have to collect some inspirations for a new collection!
(and I also need to show you my newest skirt, and to finish my newest blouse..! I'll do this later! /(≧ ㅅ≦)\ )
I wish you a great sunday ( ˘ ³˘)♥