Phew!
It was a hard week and there are a lot of more hard weeks, waiting for me! (•̀ᴗ•́)و ̑̑
My next plans are - stuffs for the fashion academy, sewing new clothes, do some nice fashion illustrations and also to do some nice prints for tights and fabrics!
But I think for the prints I need a littlebit more time.
I finished some clothes and I wanted to show them today (*´・v・)
A simple skirt for casual days~
And I also found some time, to try a new pattern.
This is the prototype

Ribbon & pintucks <3


Since it's getting colder, I am also doing some nice warm wool cardigans. ᒄ₍⁽ˆ⁰ˆ⁾₎ᒃ♪♬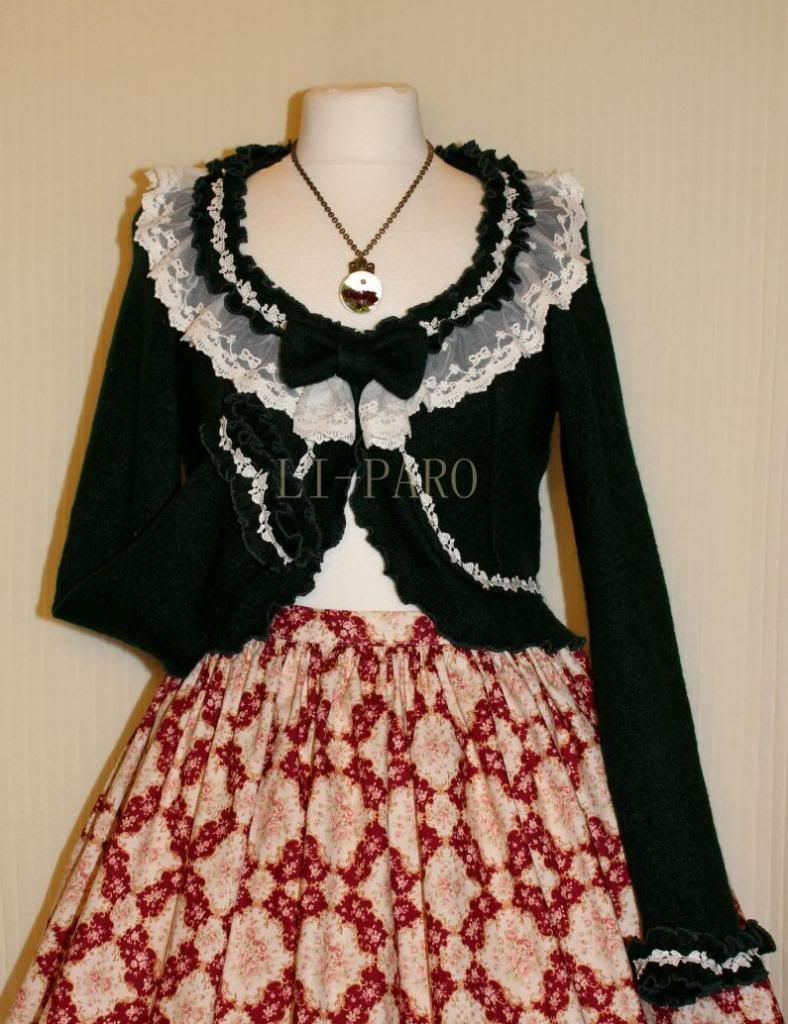 The first one is dark-green!
The next are following soon.
I like autumn & winter very much, but they are also soooo cold!
(I also need to finish a coat for me and my boyfriend during the next months. ( ಠ ಠ ) )
Have a lovely week and thank you so much for reading (★^O^★)