Some weeks ago I posted my "Moon & Stars Day" onepiece.
The last days I finally finished my night-version of this dress.
It's completely made out of chiffon and completely lined.
*drumroll*
♬♫♪◖(●。●)◗♪♫♬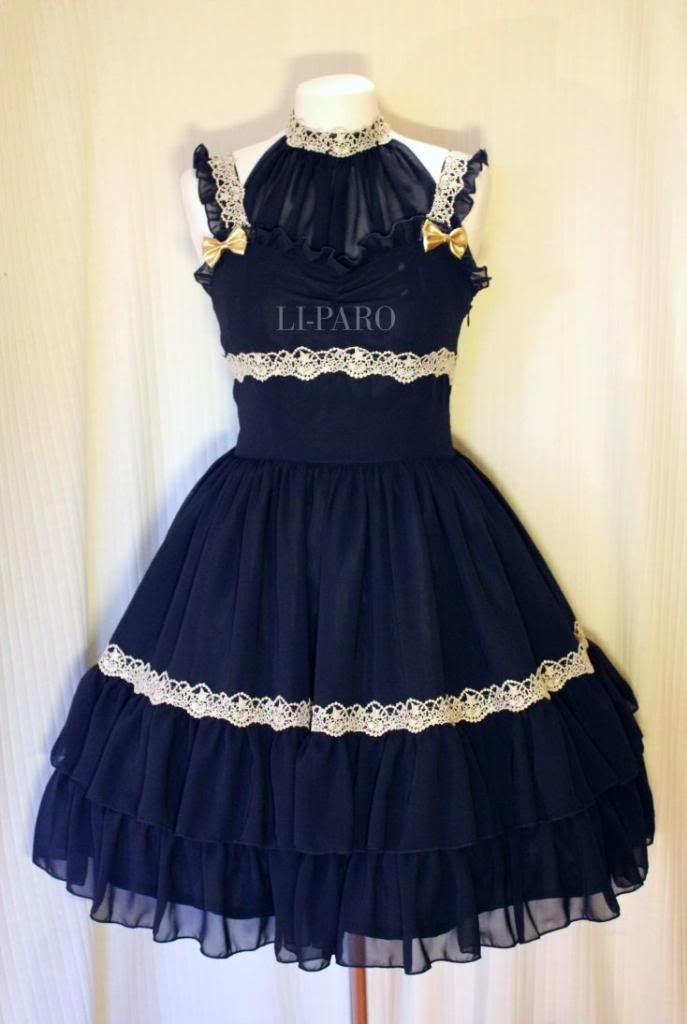 It's dark-blue with golden lace & the collar can be removed.
(I am so in love with this awesome lace...)
I will start my new project soon. I made a knit-fabric in my academy and want to do some clothes out of it. I am curious how it will work.
(*´꒳`*)
Thanks a lot for reading!
( ・ω・)ノ