Hello everyone!
Like you know, I am visiting a fashion academy and love dressing up!
٩(●˙▿˙●)۶…⋆ฺ
But sometimes I am too tired to dress up, or take some outfit pictures.
(at this point: I am sooo sorry!)
(シ_ _)シ
Last week
(more two weeks ago...)
I made some photos from my outfit & wanted to share it with you!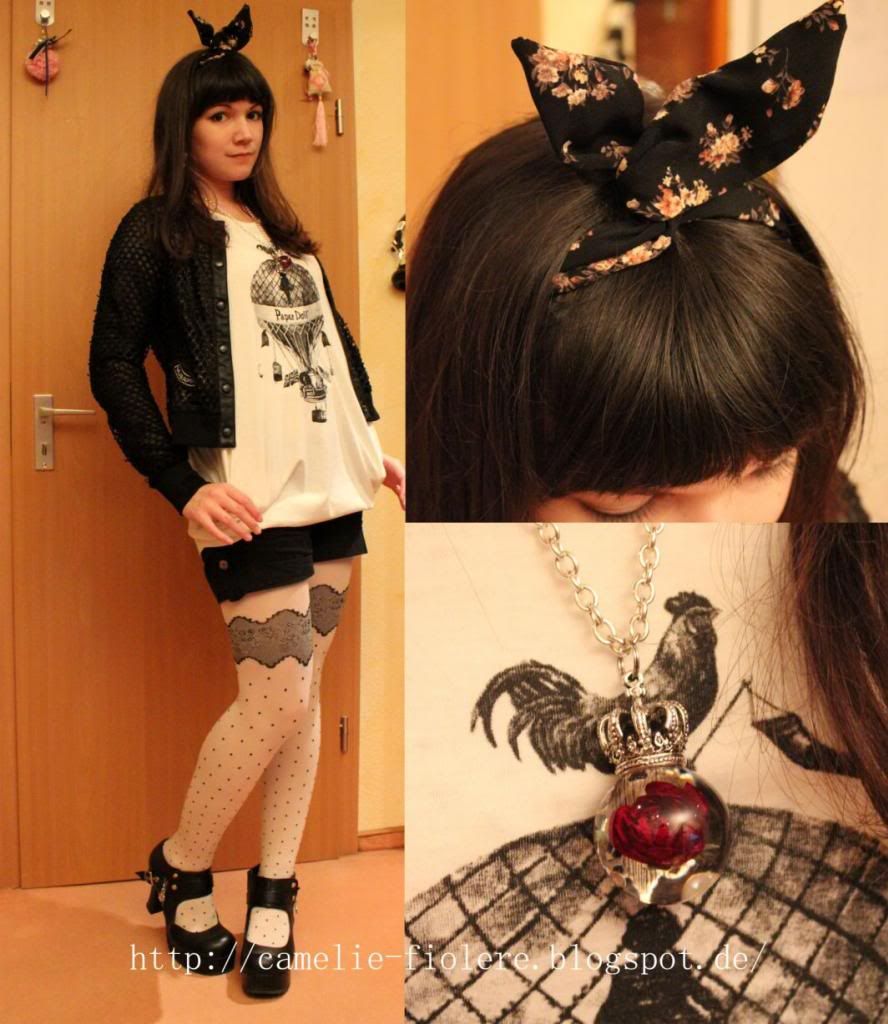 Outfit:
Usamimi, Tights: Primark
Jacket: Punk Rave
Shirt: Paperdoll
Shoes: TUK
Pendant: Li-Paro
At the moment I am working on a lot of pendants!
I tried to create a new shape and this is the result
How do you like it?