Helloy everyone!
Today I wanted to show you one of my newest dresses!
We worked together on this print and it took a long time for printing >.<
Momo made the illustration, which is very lovely. That's why we named it "Romantic Forest" (*´・v・)
Print Detail <3
After the fabric arrived, I used every single minute after my fashion-academy lessons and sewed until the night.
Here is the result: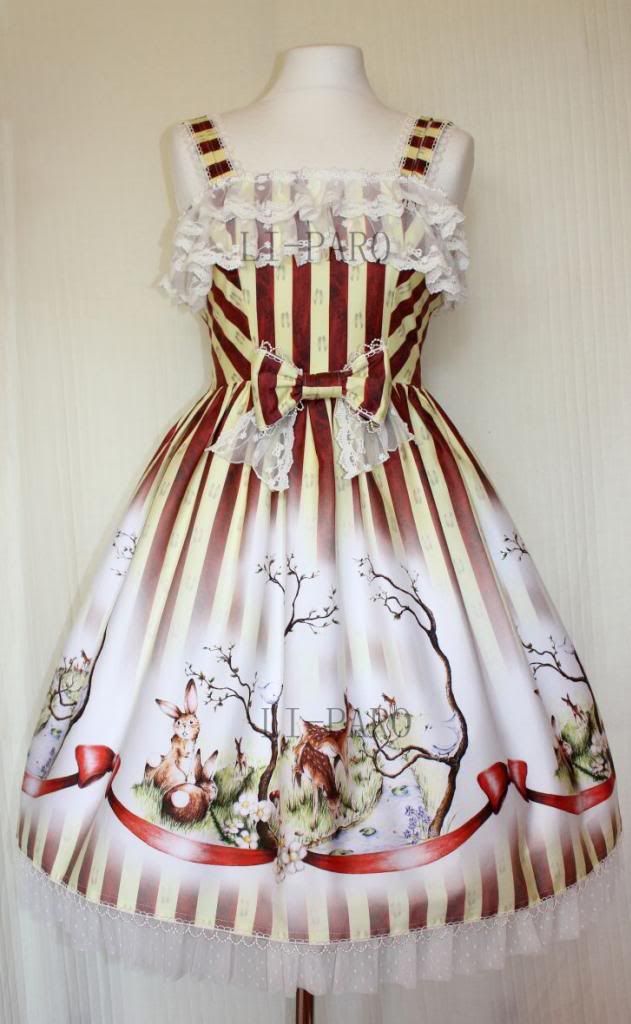 Front
back with rufflebutt




The next planned step is, to order some different colorways!
(and to sew the skirt version, of course!)
Do you think it would look lovely in other colours? Like babypink or a light mint-green?
Thanks a lot for reading and have a lovely week!