Wow!
This year I had my first stall for Li-Paro at the Animagic in Bonn.
It was an amazing experience for me. -(๑☆‿ ☆#)ᕗ
Everyone was nice and friendly and it was so great to be a part of the awesome Dunkelsuess Tent, which was filled with a lot of amazing Lorina Liddell dresses and goods!
(*≧▽≦)
I will use a cut for the first time
♡´・ᴗ・`♡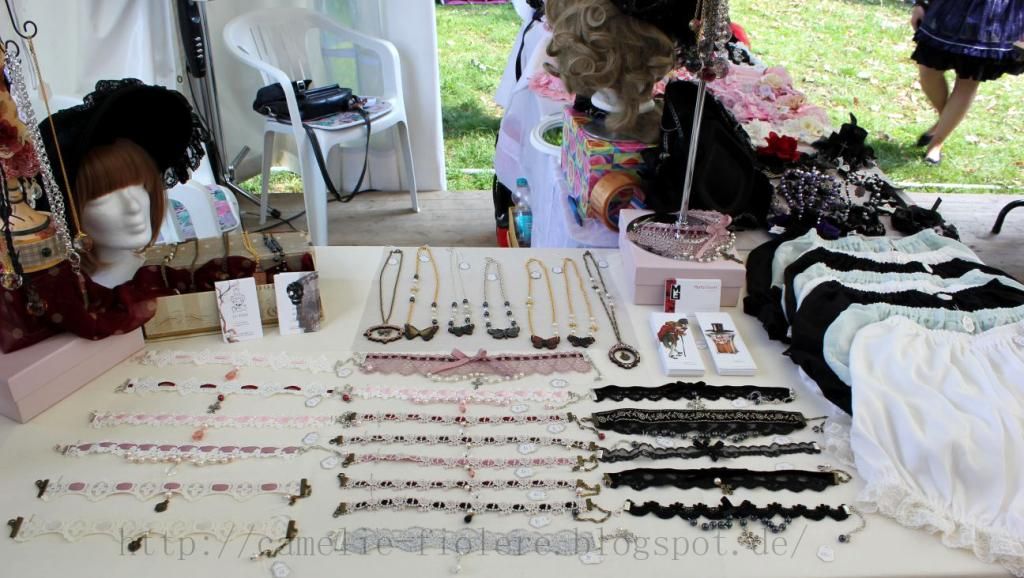 Since I hadn't enough time to order our own print fabrics, I made some bloomers, necklaces, chokers and long chiffon underskirts.
It was also possible to buy some of my one-of-a-kind dresses and to take a look at the newest prints for Li-Paro!
We are planning to produce some of our print items for the next events!
I am so glad about every visitor & customer! It's so great to receive your feedback (◍•ᴗ•◍)❤
A huuuuuge Thank you, to everyone!
Dunkelsuess stall (with Tokimeki Gabriel, Merry Me and more!)
On saturday was a fashionshow from Dunkelsuess & Lorina Liddell.
I was also able to show my "Romantic Forest" JSK.
(●´∀`●)
(soooo happy about that!)
But seriously, I was nervous & excited! I was scared that I'll trip or something like this... ヽ(゚Д゚)ノ
I also bought some items from Tokimeki Gabriel. Some months
(or years? I am not sure at all...)
ago I saw some pieces on tumblr and always wanted some of them!
Finally I have two jewerly-pieces and I think, I'll buy more of them! (๑°꒵°๑)・*♡
This is my haul from the last weekend.
(Jup, I decided to keep one of my mint bloomers.)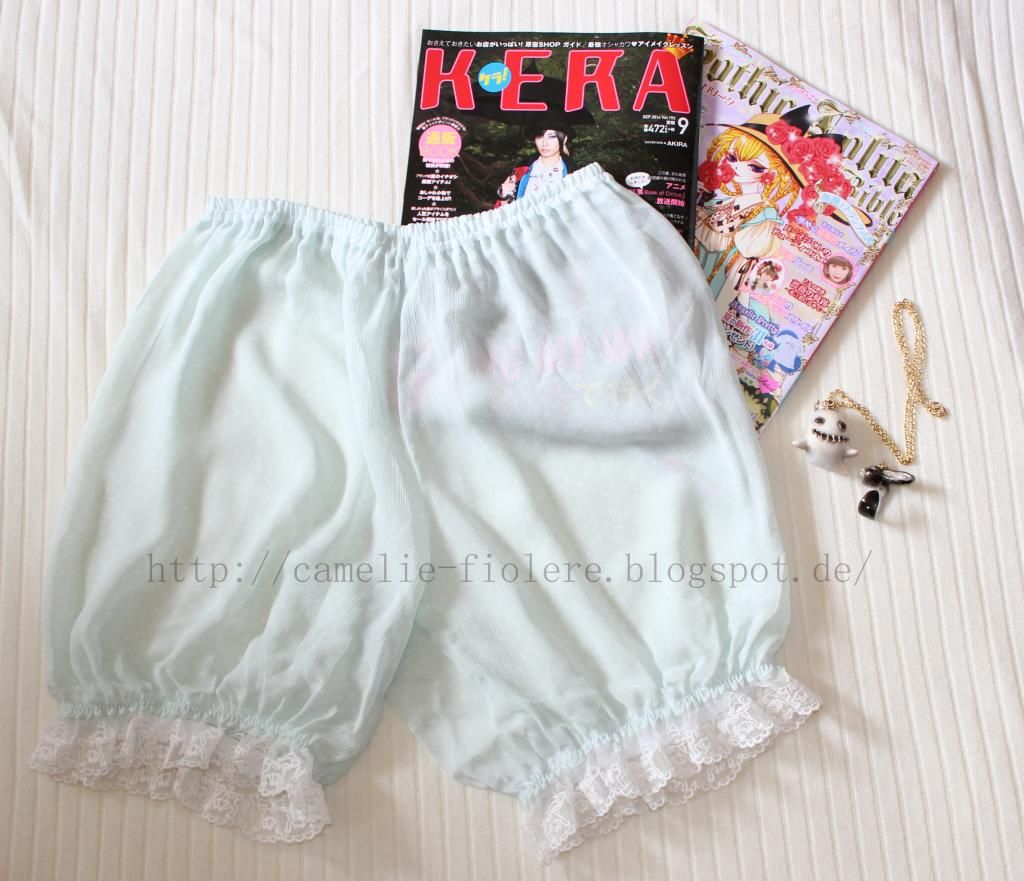 I'll take pictures and upload the items that are still for sale in the next days!
But I am not sure if I should use storenvy or etsy? What do you think?
All in all, the weather was very nice, but so warm! It was a funny weekend and I would do it again!
It's great to meet all the lovely lolitas and visitors of the animagic!
This was my Outfit from Sunday.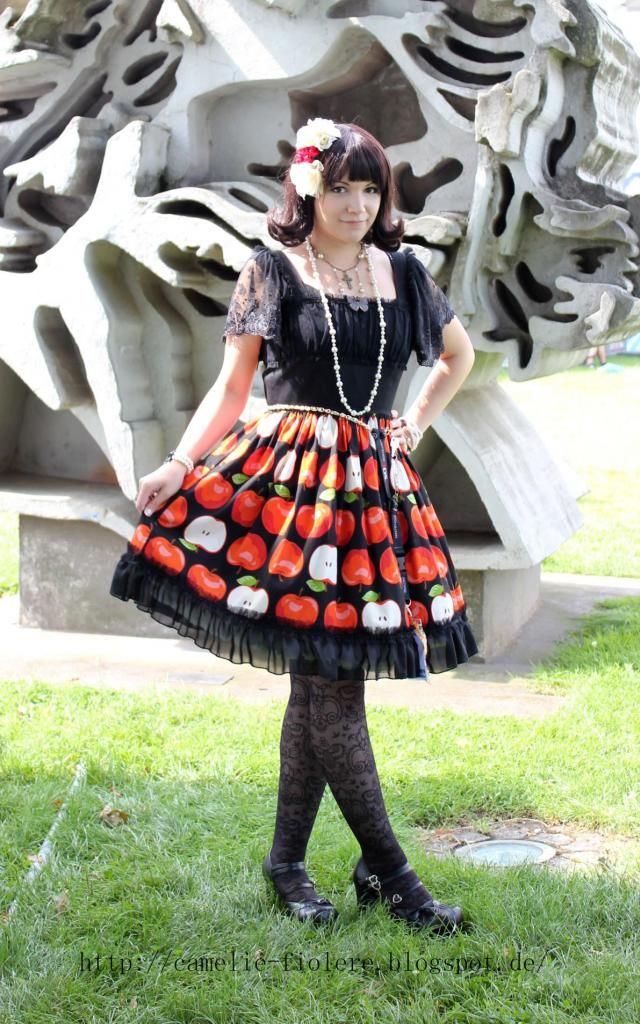 With my beloved apple JSK!
Outfit:
JSK, Blouse, Necklace: Li-Paro
Tights: Funnylegs
Shoes: Bodyline
That's it for today!
Thank you so much again for reading and have a lovely time!