Hello everyone!
How are you? ( ´ ▽ ` )ノ
Yesterday I felt a bit better and went out with Momo and we took part at the Harajuku Fashion Walk - Hamburg #2
Like I told some time ago, I didn't felt good the last weeks. But it gets better and better!
Hopefully I'll get my power back soon and after graduating from fashion school, I'll conquer the world! (•̀ᴗ•́)و ̑̑
We came a bit late, but it was very nice to see so many beautiful and cool dressed people!
Each person was dressed different but everyone loves J-Fashion. <3
The walk was rather short, but somehow I was happy about it. During the day I wished I could buy a pair of new feet. (´;ω;`)
Maybe the walk could be longer the next time? Like walking down to the townhall... There would be a lot of space to take pictures of everyone!
It was a bit difficult to take photos inside of the town, but it wasn't possible to do a picnic after the walk, since the weather was not the nicest... (´;ω;`)
Hopefully the next time!
(Oh wait, It'll be colder the next time ;____; nooooooo. I hope I'm wrong with that...)
We used the underground to visit the
J-Store
with it's awesome Purikura booth *_*
(the J-Store staff also offered us two rooms to sit down and chat, with free drinks and sweets! Aren't they lovely? :3 )
I wanted to do some purikuras with more than two people, for a long time! And I am sure, it would be so much fun, if more people are trying to squeeze inside of a single photo (〃・ω・〃)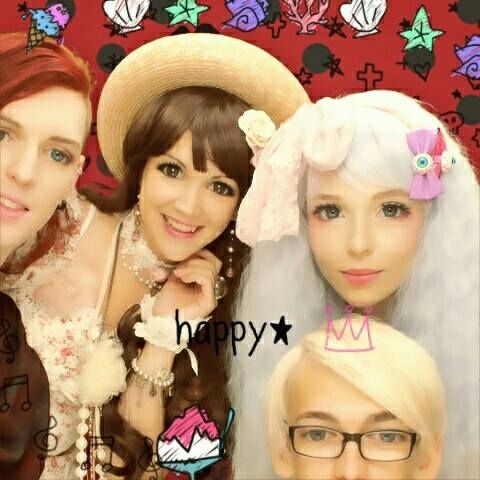 It makes huuuge eyes! XD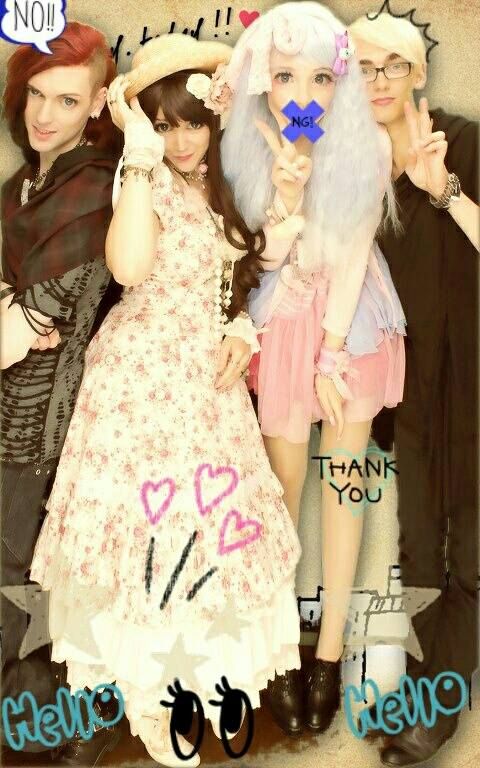 Momo, Me, Jeva, Marv
I really want to visit the next Fashion Walk in Hamburg, it was fun and I really like it to be with others who love the same thing! (´ ▽`).。o♡
My Outfit:
This time I was not sure what to wear and paniked about it, two hours before we left our house...
It was the first time to wear something in this lenght! (。・//ε//・。)
Outfit:
Hat: Offbrand
Choker: Taobao
To be honest, I wanted to wear my IW-Mucha tights and the prints were just too much together x_x
So I tried to balance everything with my long ivory skirt.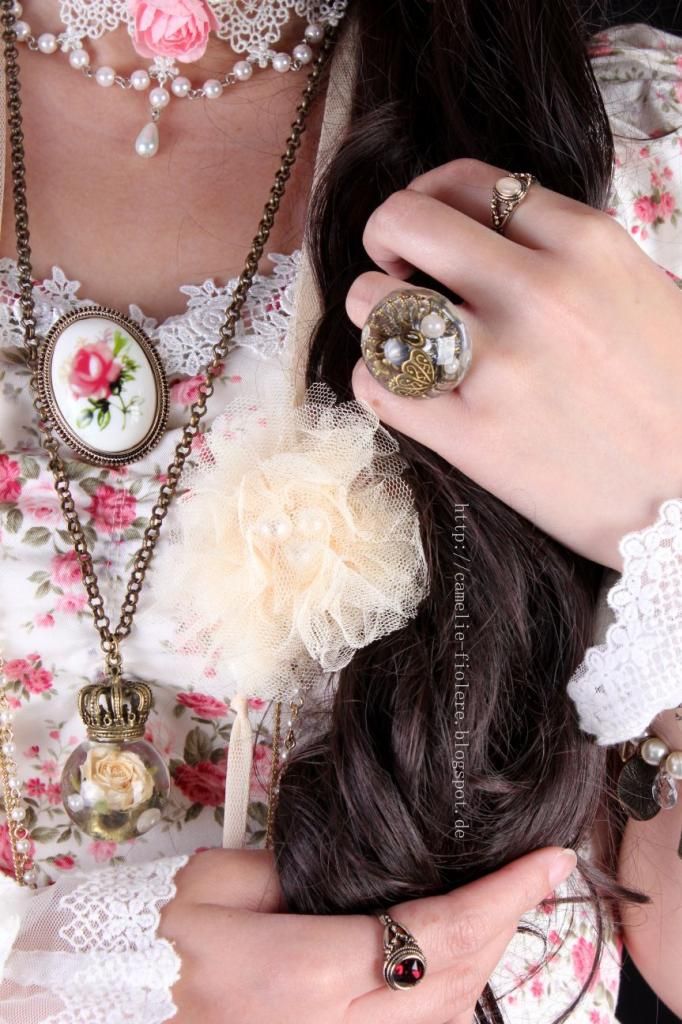 Jewelry Details <3 (and my wonky brooch xD)
Necklace, huge ring, wristcuffs:
Li-Paro
Smaller rings, Brooch: SIX
That's it for today!
Thank you so much for reading and have a lovely evening
(*⌒▽⌒*)θ~♪