Hello everyone!
As promised, I wanted to show you my outfits from Düsseldorf!
After the Animagic, we used our free time and explored Düsseldorf.
I have to admit, that I really like it there!
Day 1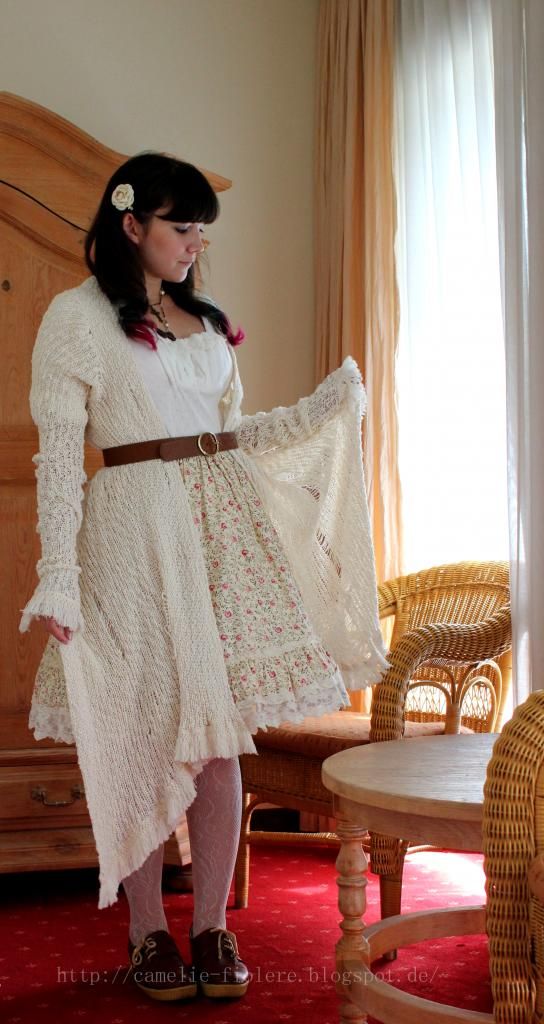 This outfit is a little bit mori-inspired.
Knitcardigan, Cutsew and the skirt are handmade
(I am so proud of the knit cardigan, even the knitfabric is handmade!)
(*´・v・)
During that day we went out to go shopping and eat something nice! The evening before was horrible, because we had to sleep in a noisy room. We woke up too early in the morning, because someone outside made noises, like he had to bear heavy pain, or he's going to die...
(;☉_☉)
Fortunately the hotel gave us an other
(huge and bright)
room, so we had a bit time to dress up and to relax.
(You can see a bit of it in the background, hehe)
Day 2

An outfit with my panda babydoll!
I wanted to combine it with a striped headeating bow, but it looked so strange...
(maybe later)
The second day was very short, because we had to head back to hamburg!
Hopefully I can visit Düsseldorf again in future.
I need to visit some restaurants there!
(。・ω・。)ノ♡
Thanks a lot for reading and have a nice time!