Hello everyone!
My semester ended and I made a lolita inspired collection. It was fun to draw so many dresses and kodona-inspired things. <3
We also had to sew one outfit from our collection and I wanted to share my dress 
( ´ ▽ ` )ノ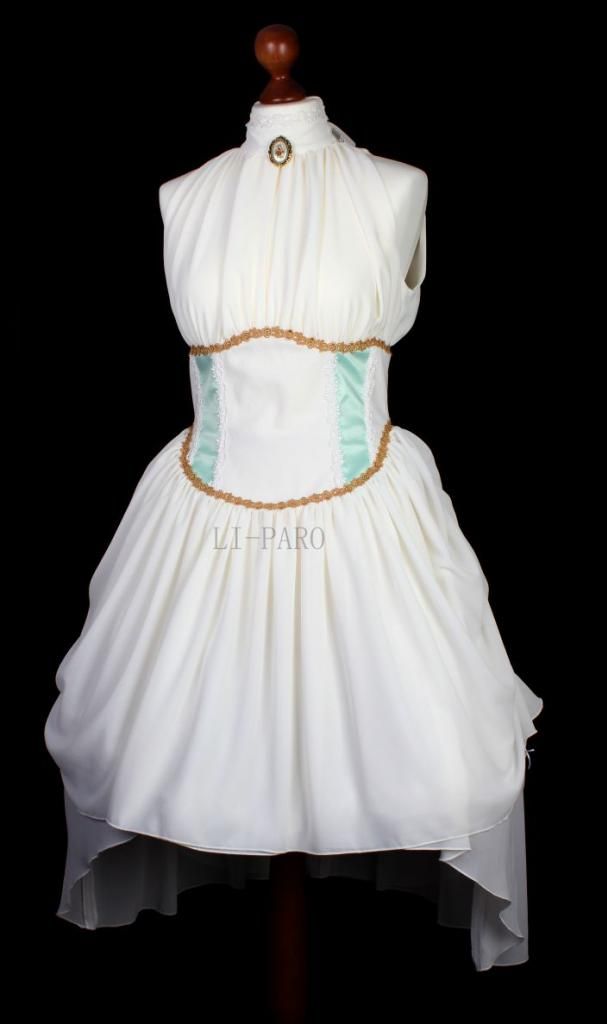 This time, I wanted to try a dress with a corsage inside. 
It was a bit tricky and my teacher don't wanted me to use steel bones, so I had to use plastic... (⇀‸↼‶)
(I will sew a dress with something like that again, but with steel!
( •̀ω•́ )σ )