So, the last weeks I was also wearing lolita and I wanted to show you my outfits.
(I am glad that I am finally having time to write something on my blog, so here we go~)
This one is a little bit older.
I wanted to coord my chiffon dot JSK with a little bit black and some golden accents.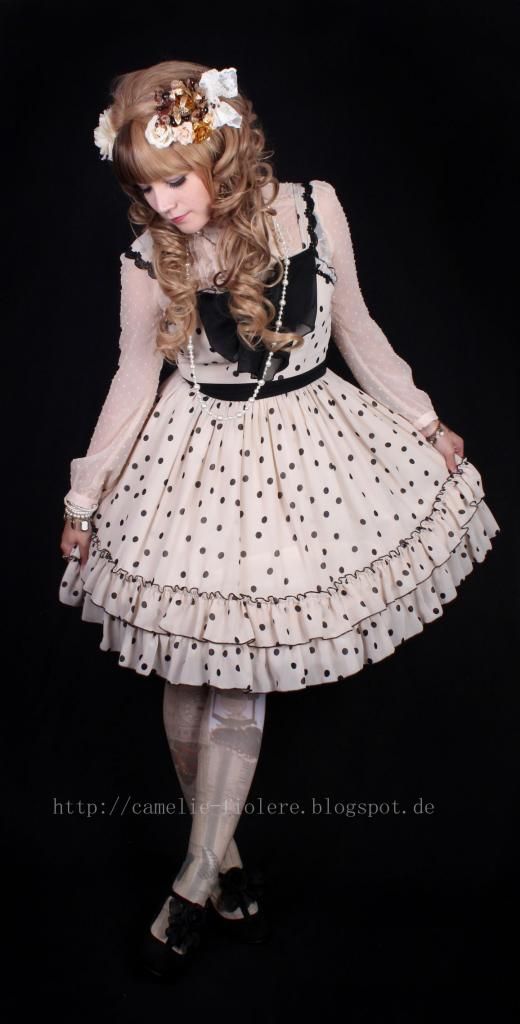 Outfit:
Wig: Lockshop Wigs
Blouse: Taobao
JSK: Li-Paro
Tights: Li-Paro
Hairaccessoires: Six & Li-Paro
Shoes: Primark
I am also thinking of purchasing the lovely himewig in auburn, but I am not sure if this colour will suit my skintone (;´^`)>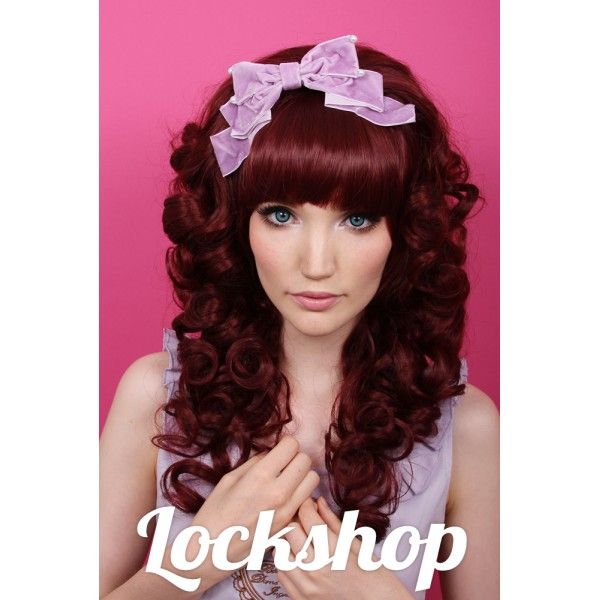 It's sooo pretty. ( ; A ; )
I still can't decide at all... Maybe I just have to try it? x_x