During our weekend in London, we also visited camden town.
The last time I wasn't healthy enough to explore more of it, so we wanted to try it again.
This time, I discovered an Irregular Choice store! My fangirl moment... -(๑☆‿ ☆#)ᕗ
They are selling the fanciest and the craziest shoes and they are comfortable!
Somehow I didn't took a proper picture of the store outside, so here are some photos of the store inside (*´・v・)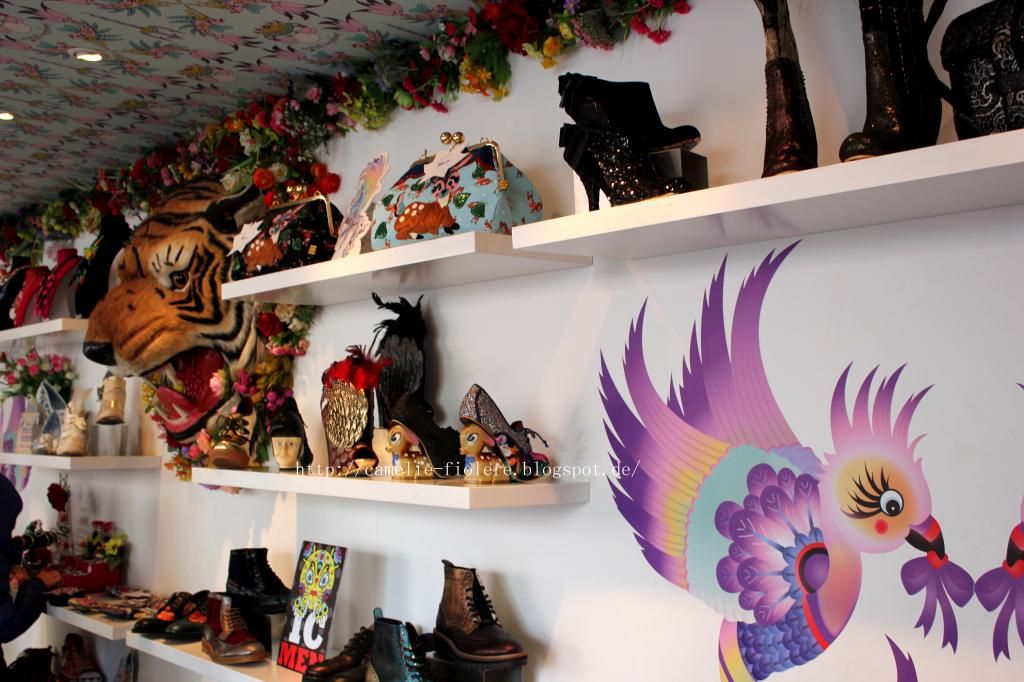 Elvis & deers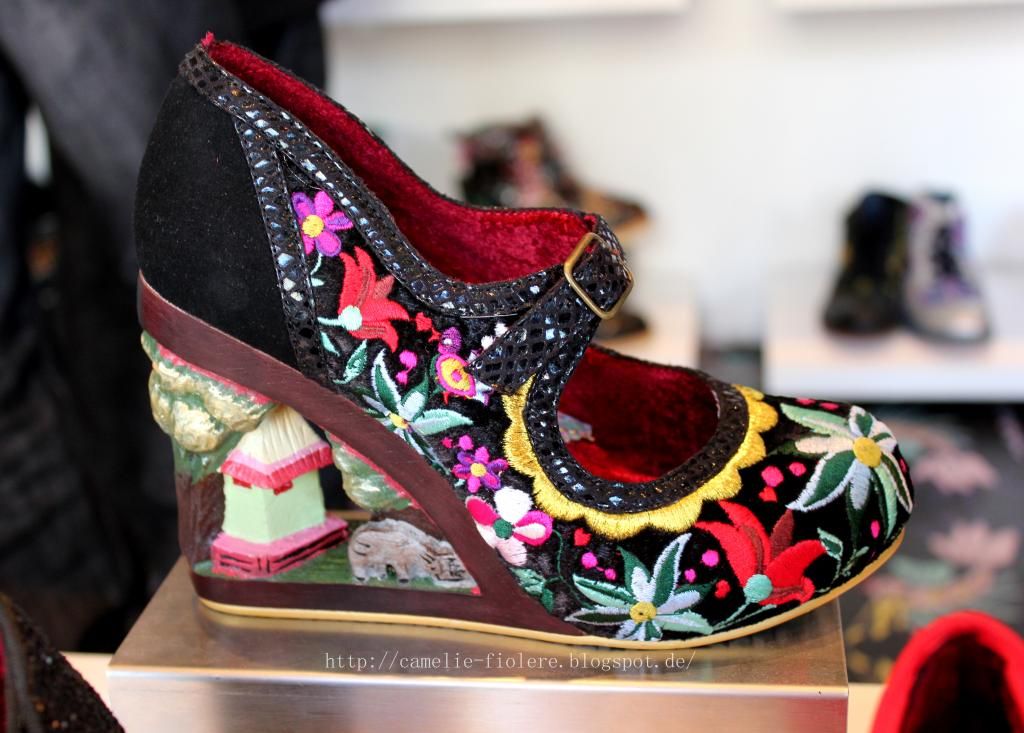 Look, there's a small house inside of the heel! (shoe name - gulliver )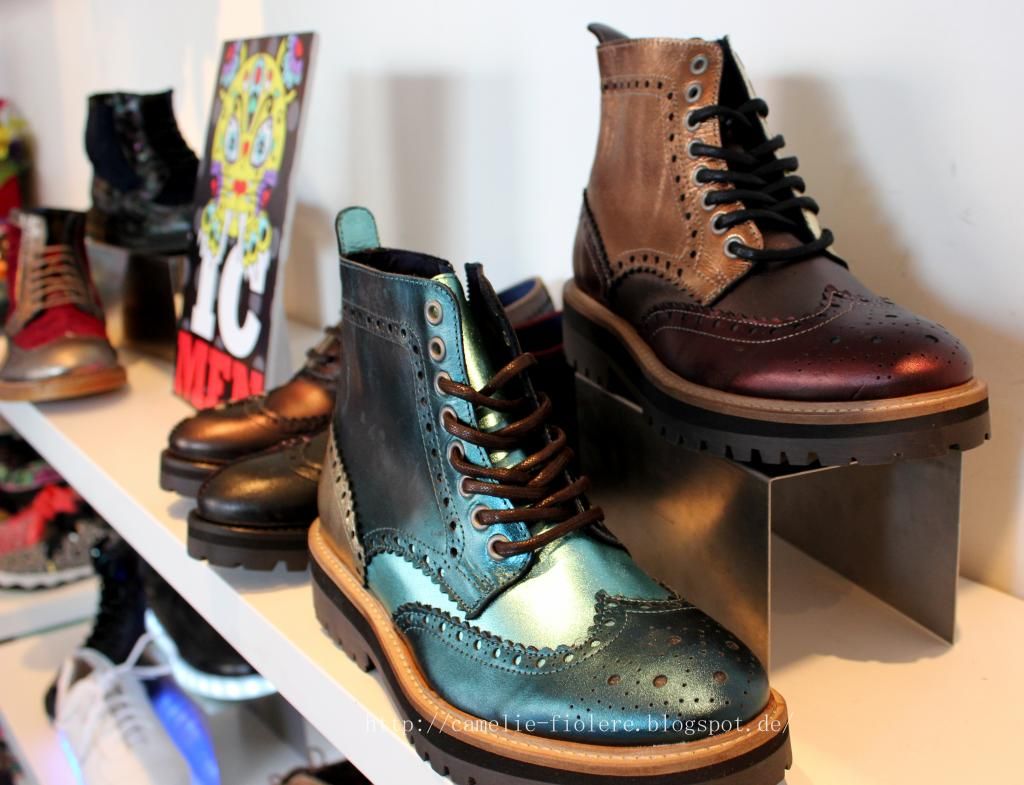 Awesome shoes & boots for men!
They also had some adorable bags, like tiger backpacks & stuff.
The staff was awesome and one of them had a lovely singing voice <3
You can also check their onlineshop, which is super fast with the shipping.
Finally I am having vacation, so I'll catch up the last blogpostings!
The next one will follow tomorrow or on sunday <3
Thanks for reading
o((*^▽^*))o