Hello everyone!
How are you? I hope you had a lovely holiday time and enjoyed it with a lot of sweets!
(*≧▽≦)
(I guess I gained weight
(๑•́₋•̩̥̀๑)
)
I spent the time with my family and some of my friends, the trip was very short...
It was a strange feeling, being back home, trying to have a lovely time and to admit that I'll always miss my father. I felt sorry for not having enough time to stay at my hometown with my family for 2 weeks..
After I left my hometown it started to snow and I had no chance to enjoy the half-timbered-houses covered with snow.
(;へ:)
I decided - I will continue working hard for my dream. So I started to dress up again and trying to look forward, planning some small collections and starting to sew them.
During my time at my hometown I only had the chance to take a photo of one outfit.
(well... at least I tried it! (๑•́₋•) )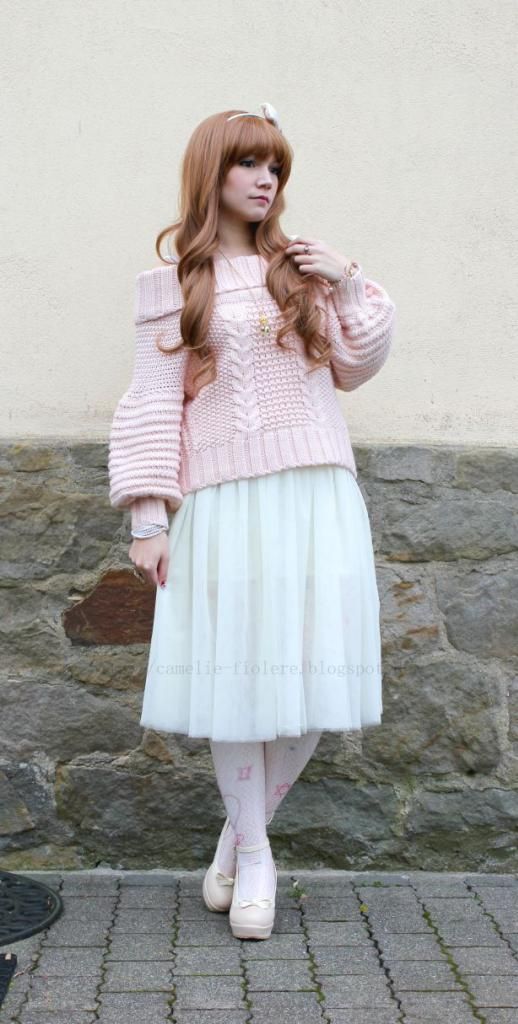 Outfit:
Necklace: Li-Paro
Sweater: H&M
Skirt: Offbrand
Tights: himitsy by syrup
Shoes: Lovelyshoes
I also received a lot of thoughtful and lovely presents for christmas. It made me really happy!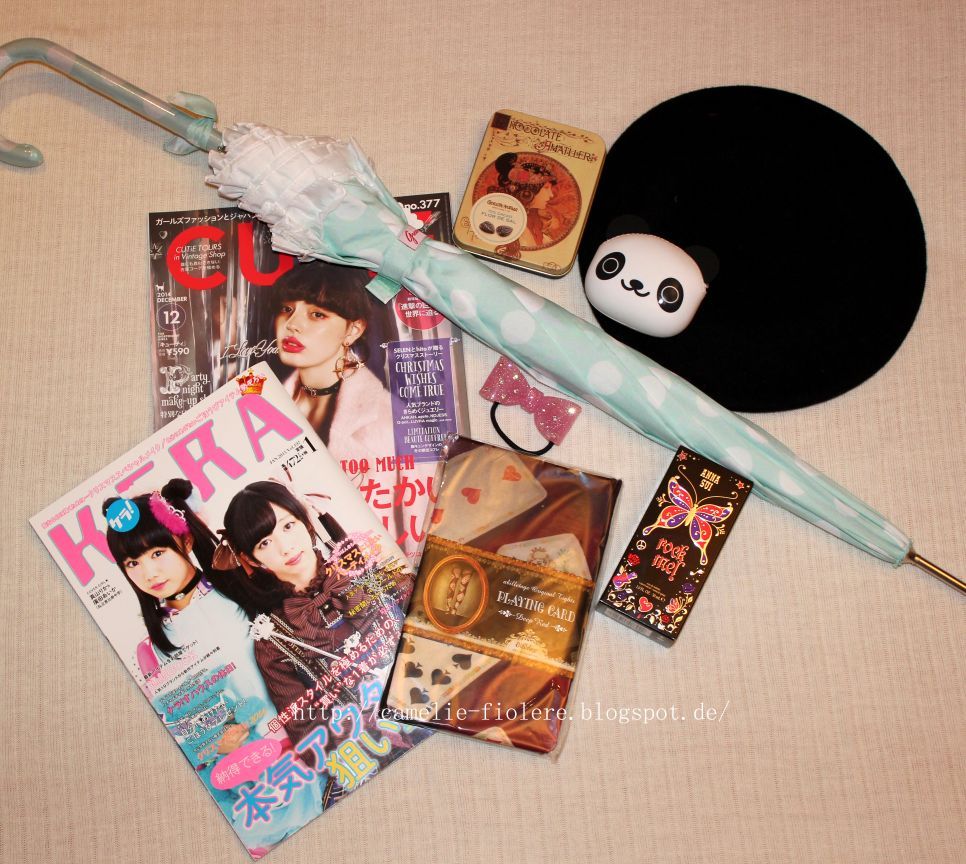 A small selection <3
A mint-coloured umbrella, Kera, Cutie, tights from abilletage, a woolen beret and more <3
How are you planning to celebrate New Year's?
I have to work for the next two days ⁝(ृ•ˇ‸ˇ•。 ृ )ु⁝ I am looking forward to dress up again and not being attacked with loud firecracker/banger things - whatever.
But I need to buy sparklers! ҉*\( 'ω' )/*҉
they are so pretty <3
Thanks a lot for reading, I wish you a great start for 2015!
☆*:.。. o(≧▽≦)o .。.:*☆