Hello lovelies!
For the new blogentry, I thought about writing my entries also in german.
Last month I visited Paris for a couple of days, for the event "La vie en Rose"
Zum neuen Blogeintrag, dachte ich, dass ich endlich anfange meine Einträge auch auf deutsch zu schreiben.
Letzten Monat war ich für ein paar Tage in Paris, für das Event "La vie en Rose".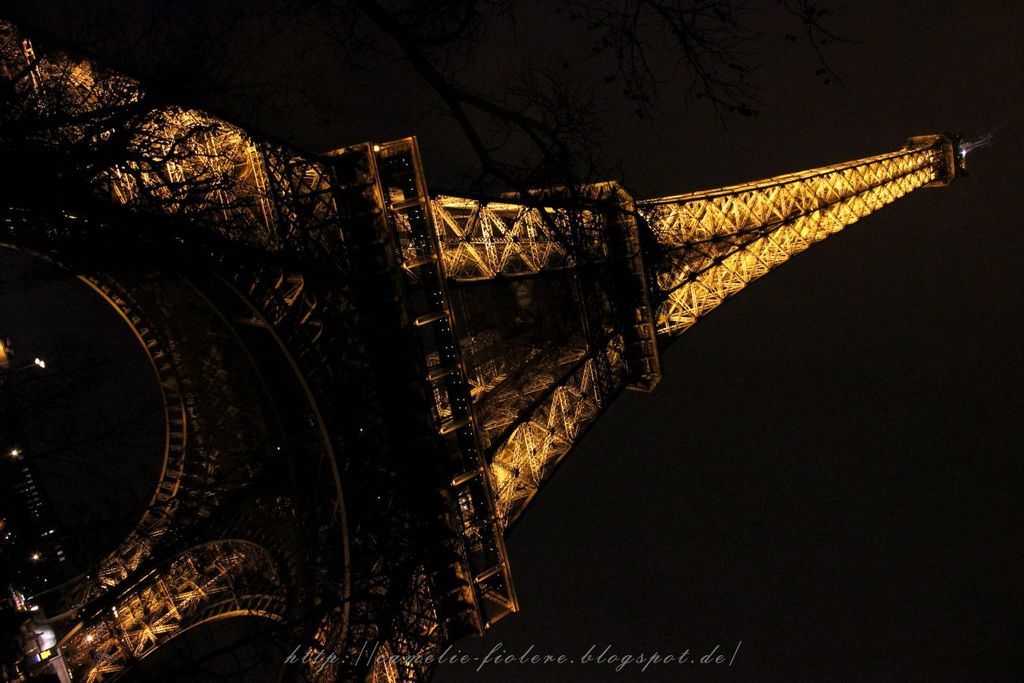 I had never been in Paris before, so I had to see a lot of things like the Eiffel Tower, Arc de Triomphe, Champs Elysees, Axes Femme, Btssb and more. I am also planning to visit Paris again, since I need to see all the other pretty places (Sacre Coeur, Versailles....) ( ´ ▽ ` )ノ
Da ich noch nie in Paris war, musste ich mir viele Dinge anschauen wie den Eiffelturm, den Triumphbogen, Champs Elysees, Axes Femme, Btssb und mehr. Ich plane aber nochmal Paris zu besuchen, da ich noch andere schöne Orte besuchen möchte. (Sacre Coeur, Versailles...) ( ´ ▽ ` )ノ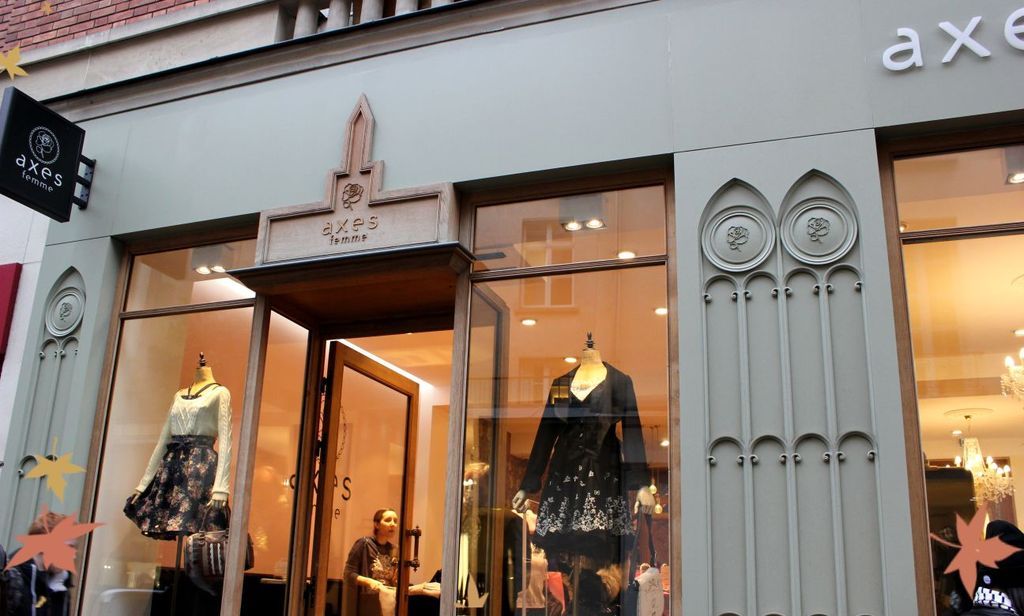 Isn't it a dream?
I saw this shopwindow and thought it looks very nice (and tasty...) <3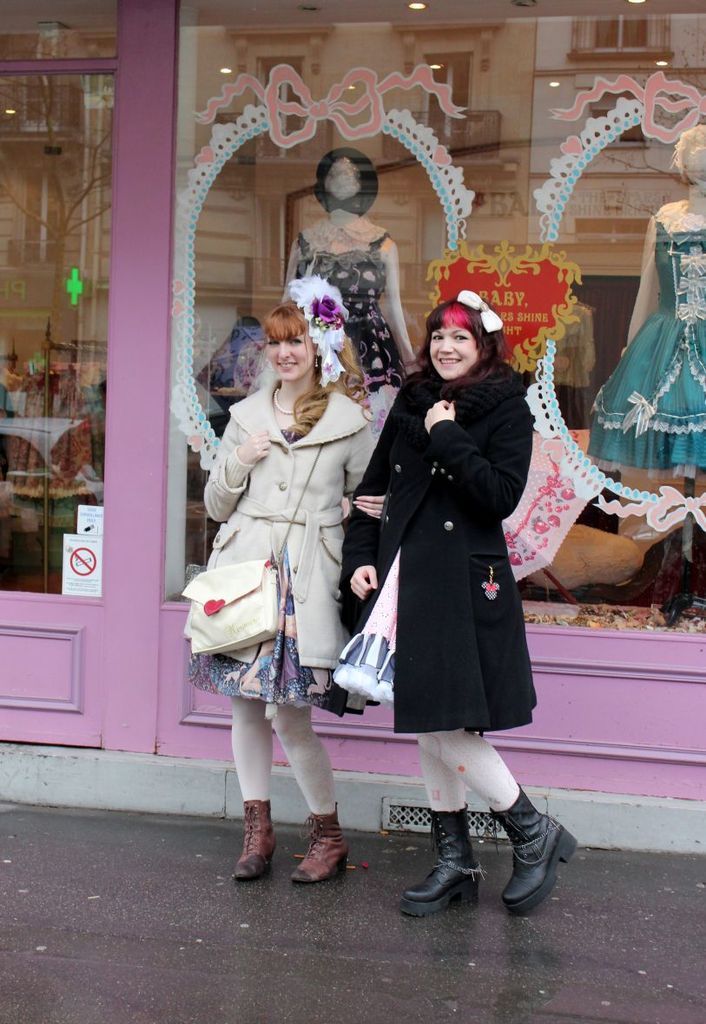 Lovely Kyra and me <3
We also visited princess crepes and Baby the Stars Shine Bright. I am so sorry for forcing the group to take pictures with me in front of the baby shop (even I knew they were in a hurry...) but I always wanted a photo like this (*´;ェ;`*)
Wir haben auch Princess Crepes und Baby the Stars Shine Bright besucht. Es tut mir so leid, dass ich die Gruppe gezwungen habe, ein Foto vor dem Baby Shop zu machen (obwohl ich wusste, dass sie in Eile sind...) aber ich wollte schon immer so ein Foto haben (*´;ェ;`*)
The highlight during my trip was "La vie en Rose" where I was able to be a vendor and show my newest works during a fashion show.
I am so thankful for the great work of the Street Fashion Europe Team & French Cafe Team.
Das Highlight vom Trip war "La vie en Rose" auf dem ich meine Werke verkaufen konnte und meine neusten Kleider vorführen durfte.
Ich bin so dankbar für die tolle Arbeit vom Street Fashion Europe Team und dem French Cafe Team.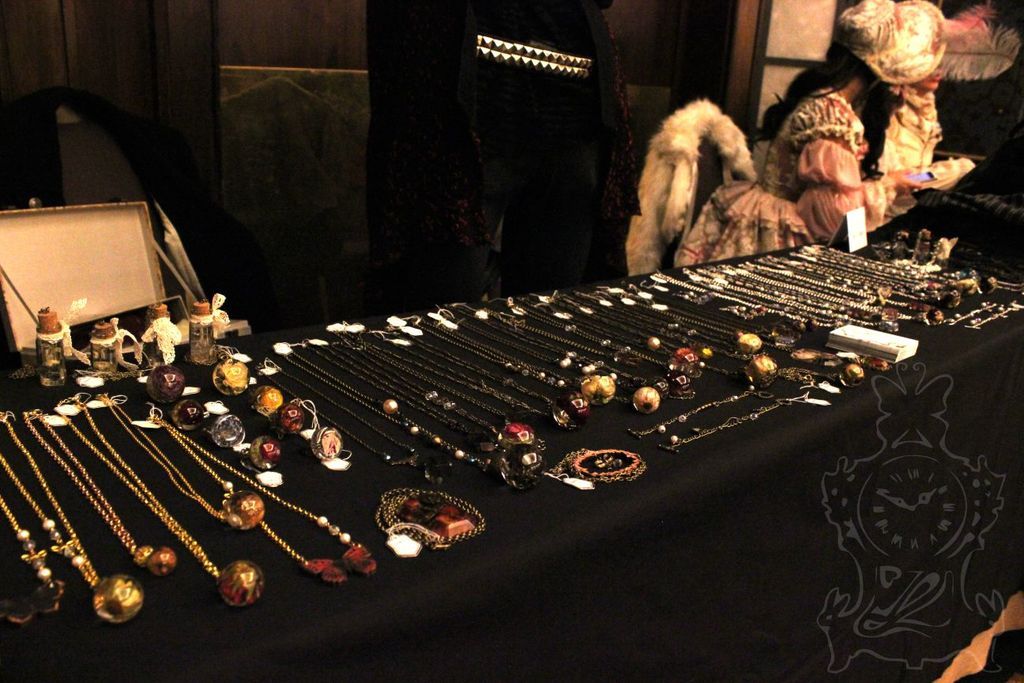 Li-Paro Jewelry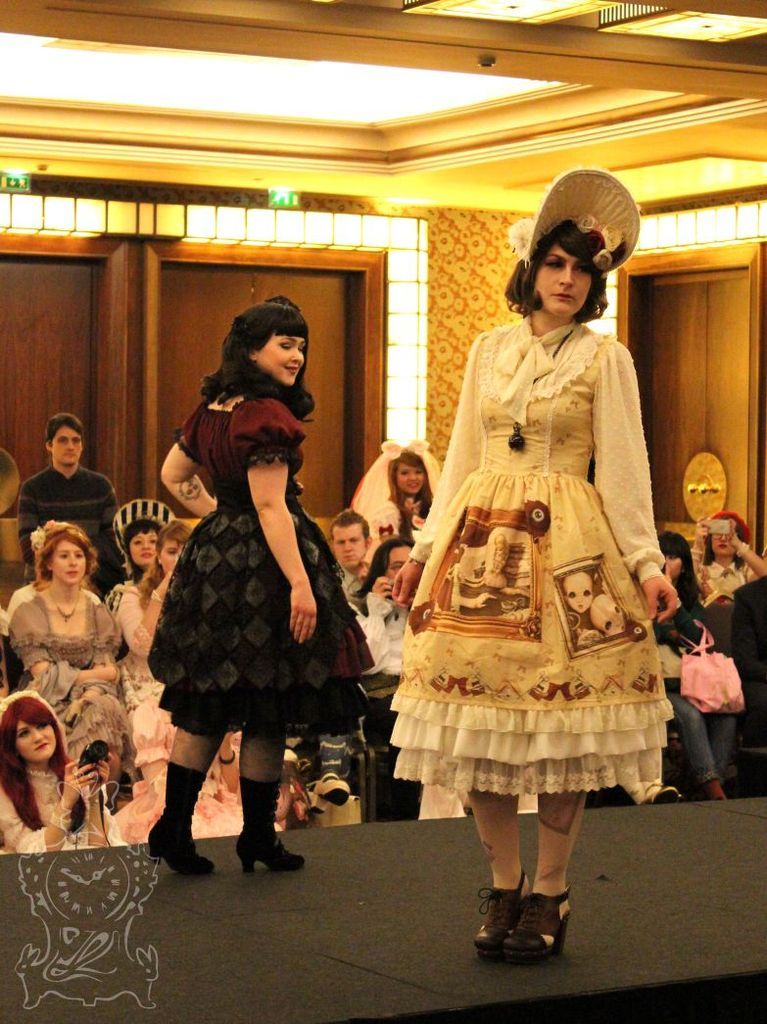 Special thanks to my adorable models <3
The pre-order for the lace overskirt already has been ended, since it was sold out quickly.
(Thanks a lot <3)
You can also see our new print on this picture. I'll tell more about it in an other posting (*‿*✿)
Die Vorbestellung für den Spitzen Überrock wurde vorzeitig beendet, da er sehr schnell ausverkauft war. (Vielen Dank!)
Auf dem Foto könnt ihr auch unseren neuen Print sehen. In einem anderen Posting werde ich mehr darüber berichten (*‿*✿)
My Outfit was simple, but I tried to do it with a small card & rose theme.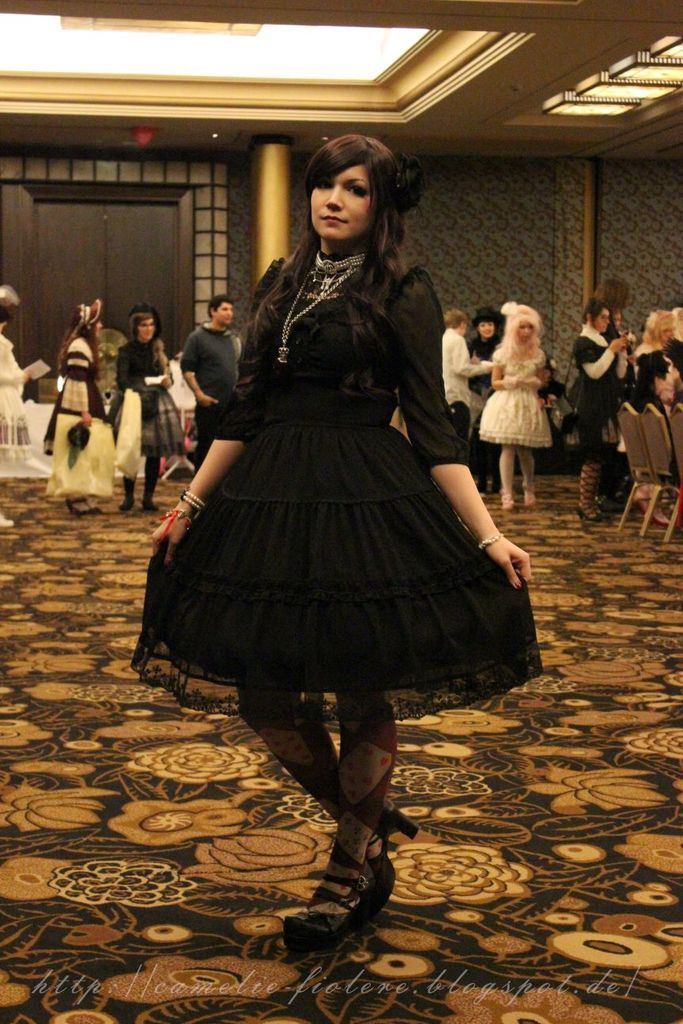 Outfit:
JSK (Li-Paro)
Blouse (H&M)
Necklace (Li-Paro), Choker (Bijou Brigitte), Bracelet (Six, offbrand)
Tights (Abbiletage)
Shoes (Bodyline -
the straps fell off after the event o_O....
)
This time I tried to escape from my stall to do some photos!
Here is my small selective
(I also made more photos from the fashion show, I'll post them an other time!)
Diesmal habe ich versucht von meinem Stand zu entkommen um ein paar Fotos zu machen!
Hier ist meine kleine Auswahl (Ich habe auch mehr Fotos von der Modenschau gemacht, die werde ich dann später posten)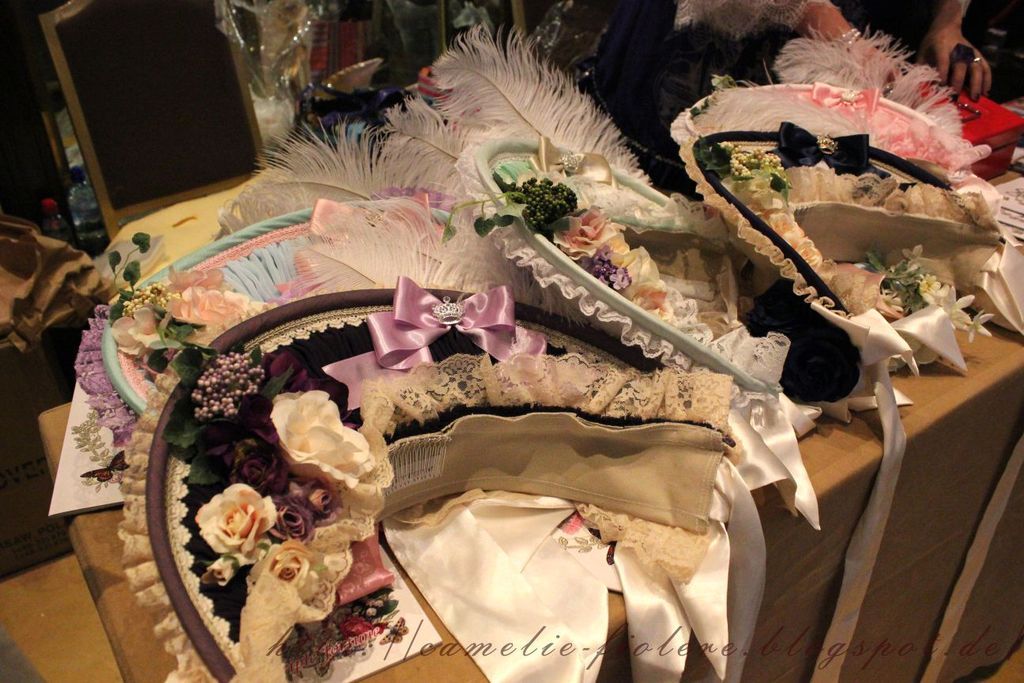 Triple Fortune Bonnets - So adorable! I am sad that I haven't bought one...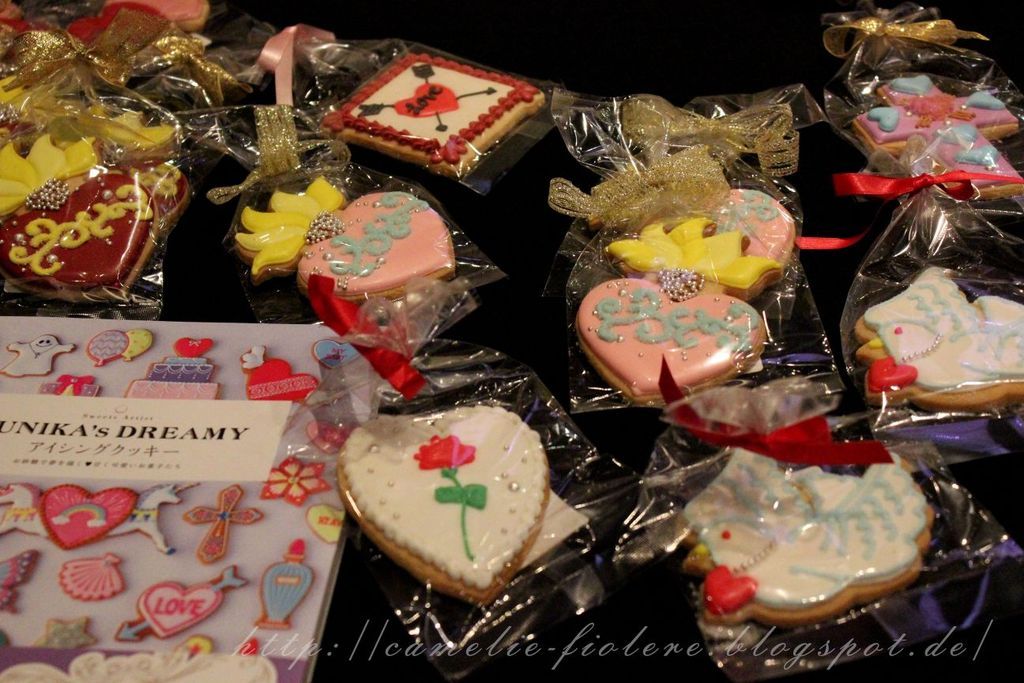 Kunika Sweets <3
Himitsu by Syrup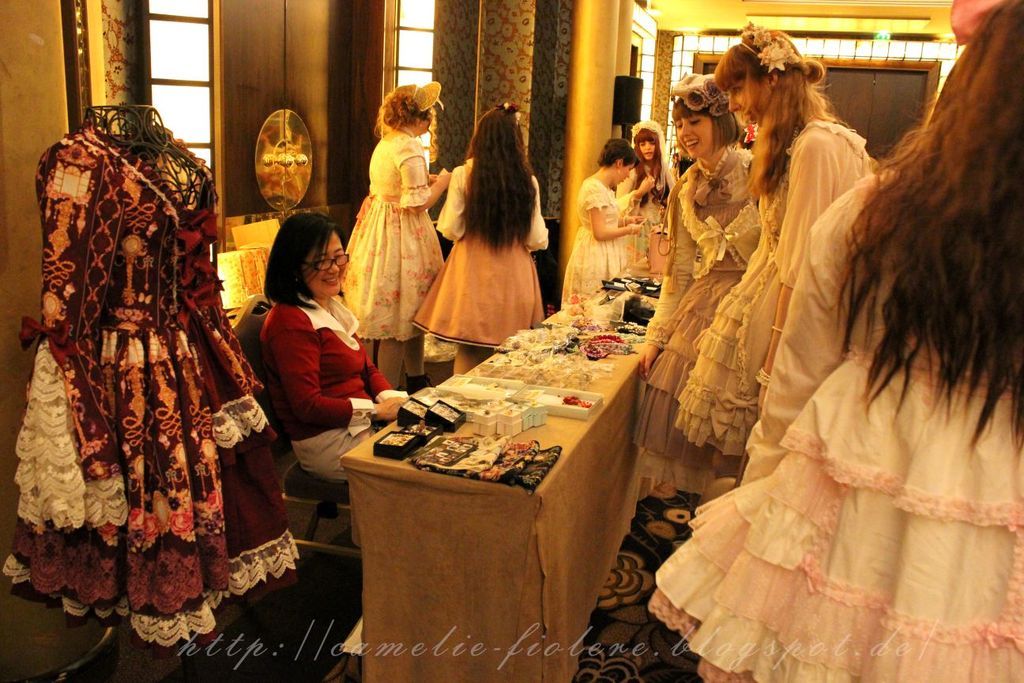 Lorina Liddel - I like this picture <3
Also I got a chance to take a photo with lovely Cindy!
Ich hatte sogar die Chance ein Foto mit der lieben Cindy zu machen !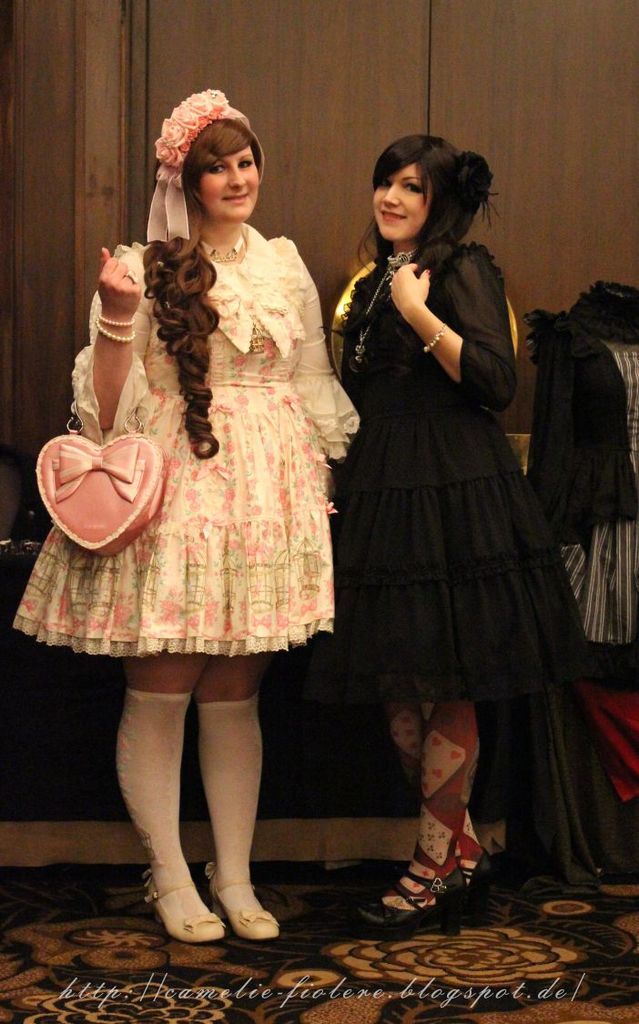 Such a cutiepie <3
Last picture: Me with my models <3 Thanks for your help <3
It was a great event and I hope to be a part of more events this year!
That's it for today. Thank you very much for reading <3
Das Event war toll und ich hoffe, dass ich dieses Jahr an mehr Events teilnehmen kann!
Das war's für heute. Vielen Dank, dass ihr meinen Blogeintrag gelesen habt <3
(◍•ᴗ•◍)❤